Rollercoaster Thrills Games
Spring means adventure and fun for this stylish cutie as she does not miss the opportunity to combine the excitement of a roller coaster riding with the thrill of a fun fashion show! Play the "Rollercoaster Thrills" dress up game and dress her up in no time choosing from her candy-colored wardrobe the loveliest top, glittering jewels and the most colorful hairpins to fix her hair and have her styled up for her crazy ride!
Play Rollercoaster Thrills Games at Make Up Games!Rollercoaster Thrills Games is a very fun game!
Make Up Games
>>
Kids Games
>> Rollercoaster Thrills Games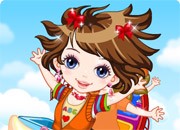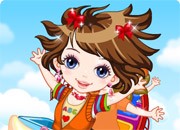 Rollercoaster Thrills Games
Score:
Class: Kids Games
File Size: 705 KB
Add Time:

2012-03-11
Comment: 0